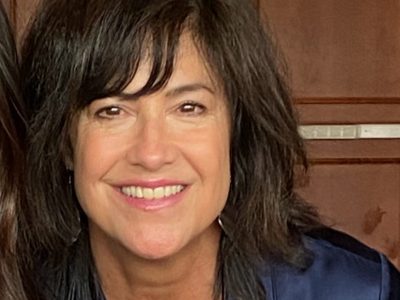 The Best Professional Organizer in the Lower Mainland
Orderly Concepts & Solutions is a business designed to create productivity and peace of mind through getting you organized!
Janis Nylund has been working as a Professional Organizer throughout South Surrey/White Rock, the Lower Mainland and Vancouver; serving residential and small business markets since officially launching her business back in May of 2000.
Janis is a member of Professional Organizers In Canada. She was the very first Professional Organizer from BC to join; and currently holds status as a Silver Leaf Member and Trained Professional Organizer.
She is also a member in good standing with the South Surrey/White Rock Chamber of Commerce for over 10 years now.


My Philosophy
"Having order in your life, home and workplace allows you to focus on your tasks and goals with limited distractions. Having been involved with the designing and building of my own home, I have first hand understanding of organizational importance in a person's life"

A Professional Organizer with over many years of experience…
Orderly Concepts & Solutions came about with the natural ability to organize; seeing the need to help others from organizing a household to running an office or to designing a well organized space.
Janis' background and organizational skills range from working in a variety of positions with the public to working in office environments. Janis was also married to an NHL Professional gaining the experience of relocating back and forth into numerous homes and cities each and every season, while maintaining and organized transition for each move.
While all of these skills have proved to be beneficial to starting her own organizing business, the most credited achievement of them all would be preparing and maintaining a well balanced life after the birth of triplets, creating a less stressful environment which in turn gave her the patience and the full attention required for the "tasks at hand."
In addition; Janis has facilitated Professional Organizing Seminars for Productivity Squared Inc. (Professional Organizers.Com) for individuals interested in starting their own Professional Organizing business.
Orderly Concepts & Solutions has been featured in several newspaper and magazine articles over the years; including Style At Home magazine and some of the local magazines and newspapers in her local South Surrey/White Rock area.
If you are looking for a Professional Organizer with a vast array of creativity and skills to uniquely solve your space issues and dilemmas; Janis comes up with the best solutions that are gratifying right on the spot!
And lastly; if you need Professional Organizing Services and are unsure of how you feel about a Professional Organizer coming into your home or your business, you will be enlightened with ease at how comfortable Janis will make you feel at first encounter!
Janis has taken courses and is qualified in the following areas: